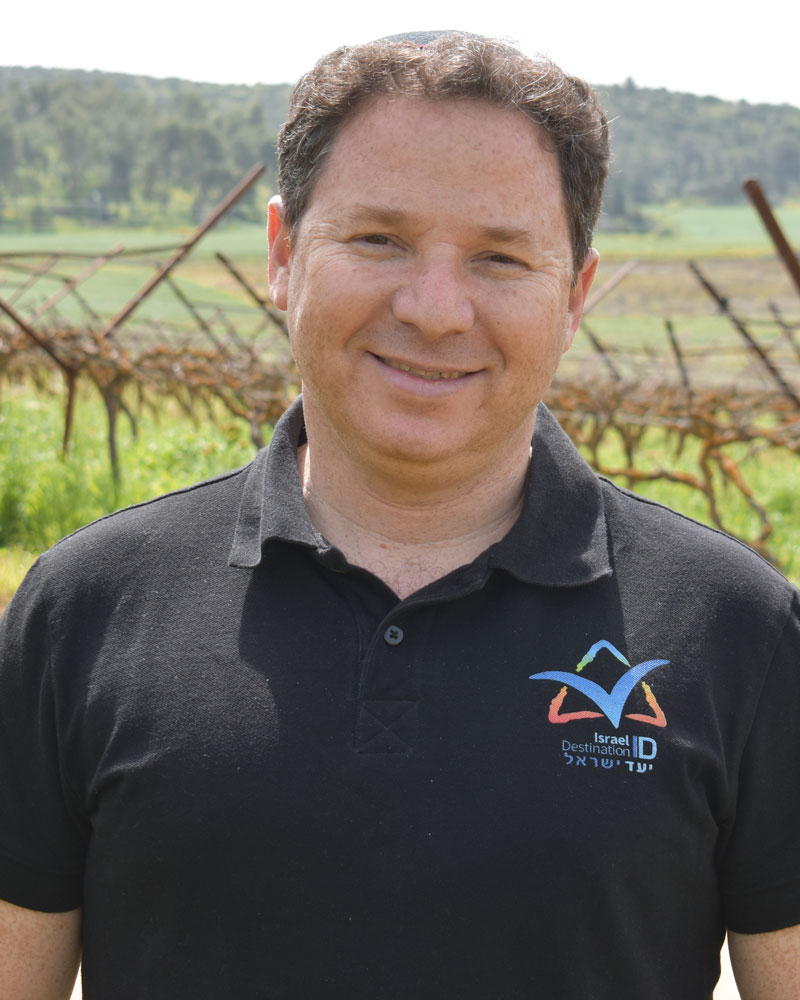 Aryeh has connected communities, nonprofits, youth groups, students, and families from around the world with Israel for more than 20 years, instilling in them a passion for the land, its people, and their shared heritage.
From his first job as a field guide, Aryeh has held almost every position in the tourism industry before deciding to found his own company, the result of his belief that "everybody should be made to feel at home in Israel, because our visitors are our partners in a shared dream for a strong and vibrant Jewish state." Thousands of satisfied customers—and return visitors—are the living proof of what Aryeh's emphasis on experience over itinerary, and uncompromising commitment to professionalism, can accomplish.
Aryeh lives in Efrat with his wife Osnat and their four children. He extends a personal invitation to each and every one of you: Come to Israel. We're waiting for you.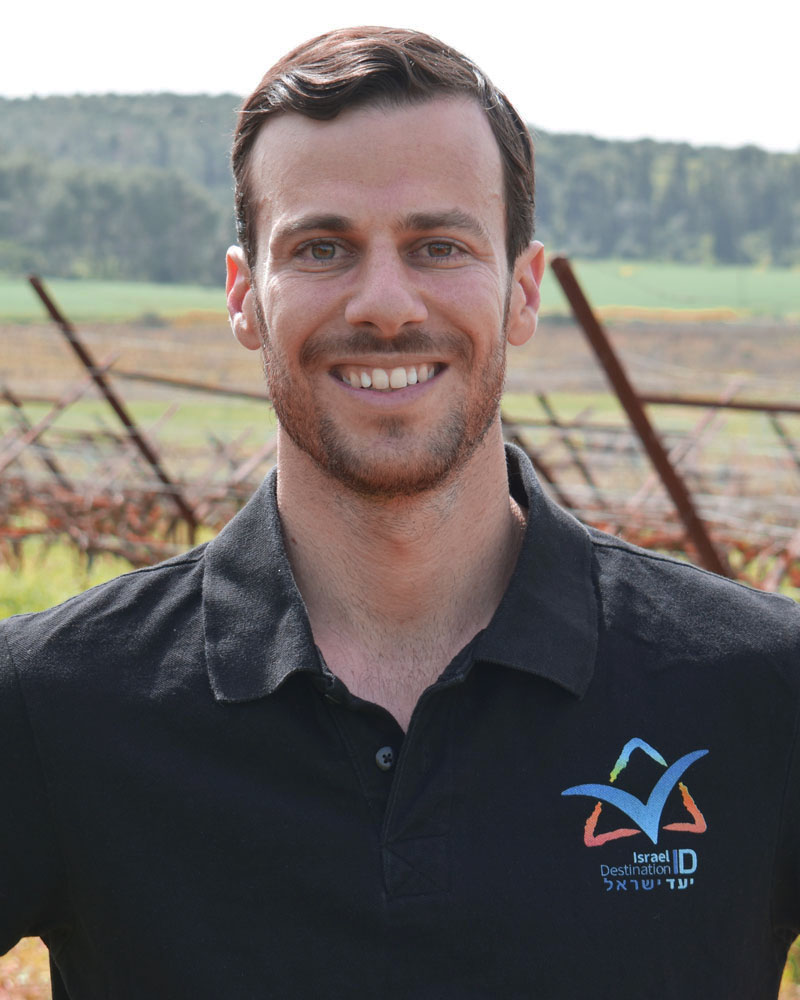 Sales & Marketing Manager
Yair has been connecting Jews around the world to Israel for more than a decade. He has served as director of the Camp Koby Summer in Israel Experience for North American youth, the founder and director of a Hebrew-language studies program in New Jersey, a Bnei Akiva camp director in New Zealand, and a community program director for the Jewish Agency in Israel. He believes that after every encounter with another human being, he or she should feel happier than before. He practices on his wife and two young daughters, with whom he lives in Efrat.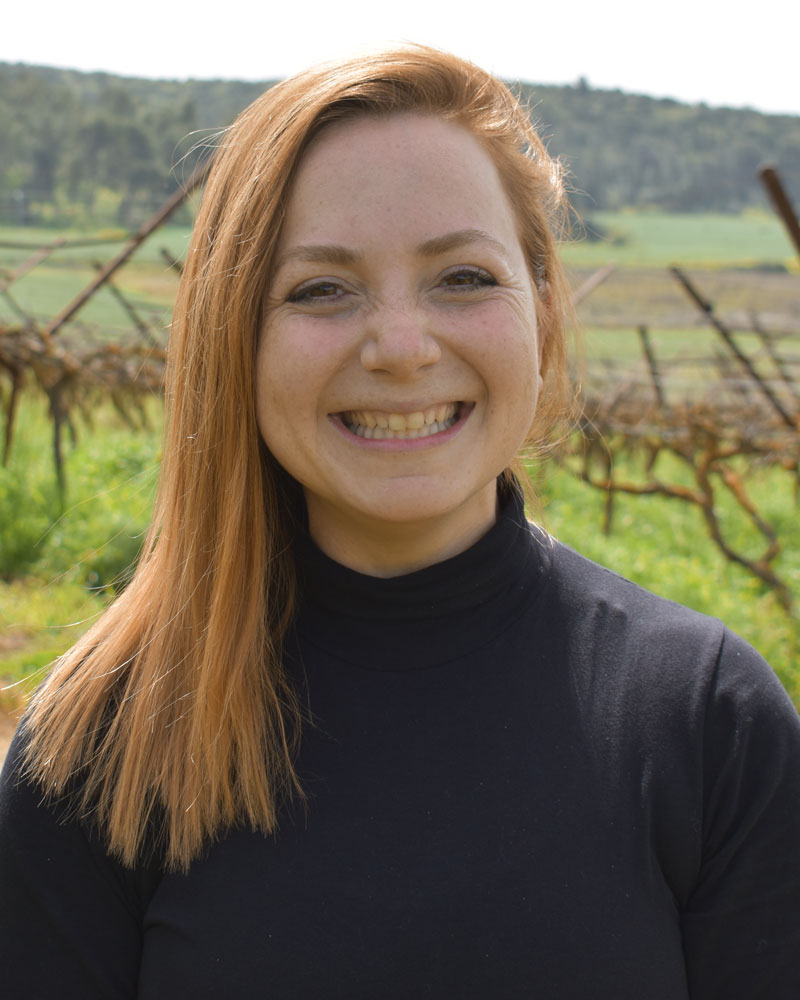 Since her first experience as a counselor on an 8th-grade trip to Israel as part of her national service, Sari Rosenbaum hasn't stopped bringing North American groups to the Jewish state. She has led numerous Birthright and NCSY groups in Israel, as well as worked in Jewish summer programs for youth in the United States. Sari also holds a degree in dance from the Jerusalem Academy of Music and Dance, and when she's not guiding, is probably teaching dance or gymnastics, or volunteering in her Jerusalem neighborhood of Nachlaot.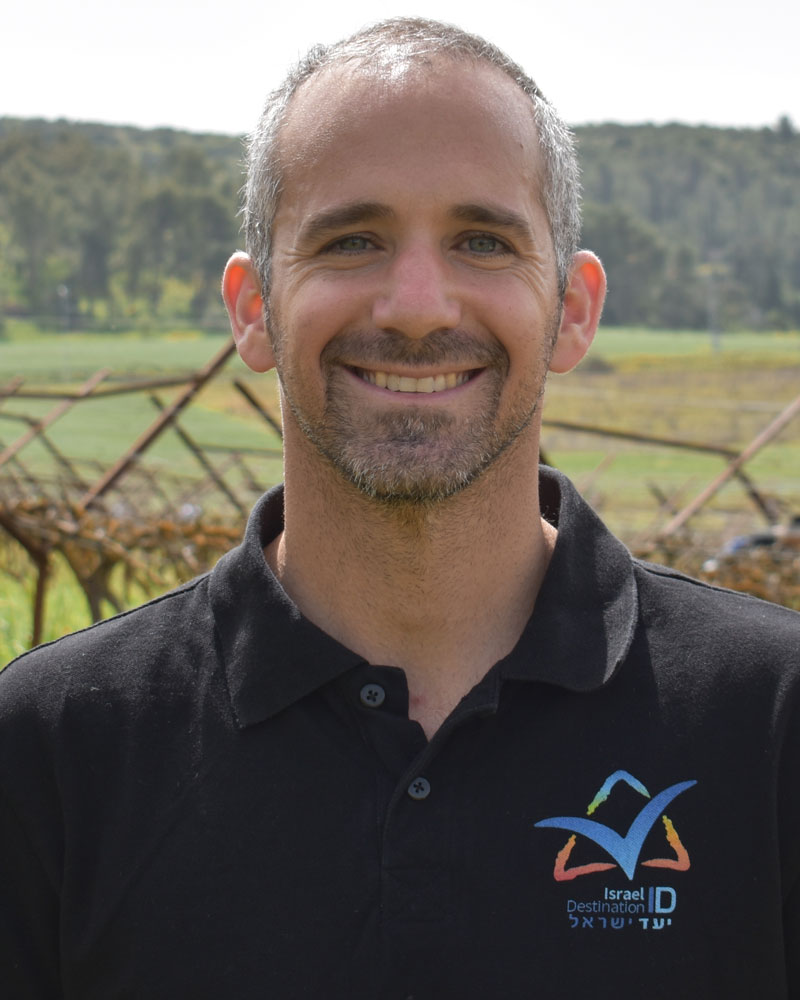 Noam has been involved with Jewish experiential learning and touring for the last 10 years in a variety of roles in Israel, USA and Australia. Since his release from the IDF Noam has led and served as educational and logistics coordinator on several Israel educational tourism programs, worked and headed programs in Camp Moshava, taken part in Israel advocacy programs in Australia, and in being a trained Social Worker, has Worked with Youth from the North America and around the world in a therapeutic role at Crossroads Jerusalem- a center for English speaking youth at risk. Born in Jerusalem but growing up in London have brought Noam to be passionate and devoted to all projects building bridges between Jews in Israel and around the world. Noam is also a professional musician so when not planning trips to Israel is probably playing a guitar on stage or at home with his 2 children and wife with whom he lives in Tekoa.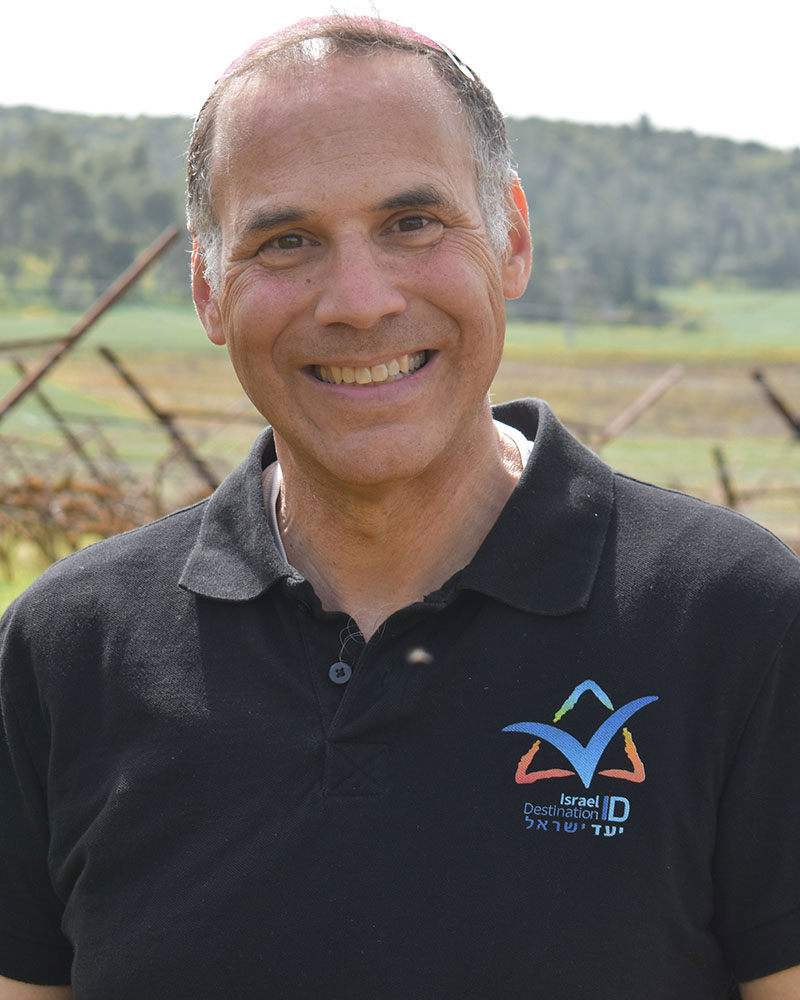 Tzvi has been involved in Jewish and Israel education for the past 20 years. He has developed, organized, and guided educational travel experiences for thousands of participants from diverse backgrounds. Tzvi came on Aliyah in 2003 from Silver Spring, MD. Originally trained as a lawyer, Tzvi finds that Israel travel ignites his passion for impacting peoples' lives in a meaningful way. He is also an avid runner, fine woodworker, and student of the Tanakh. Tzvi lives in Jerusalem with his wife and whichever of his four daughters happen to be around.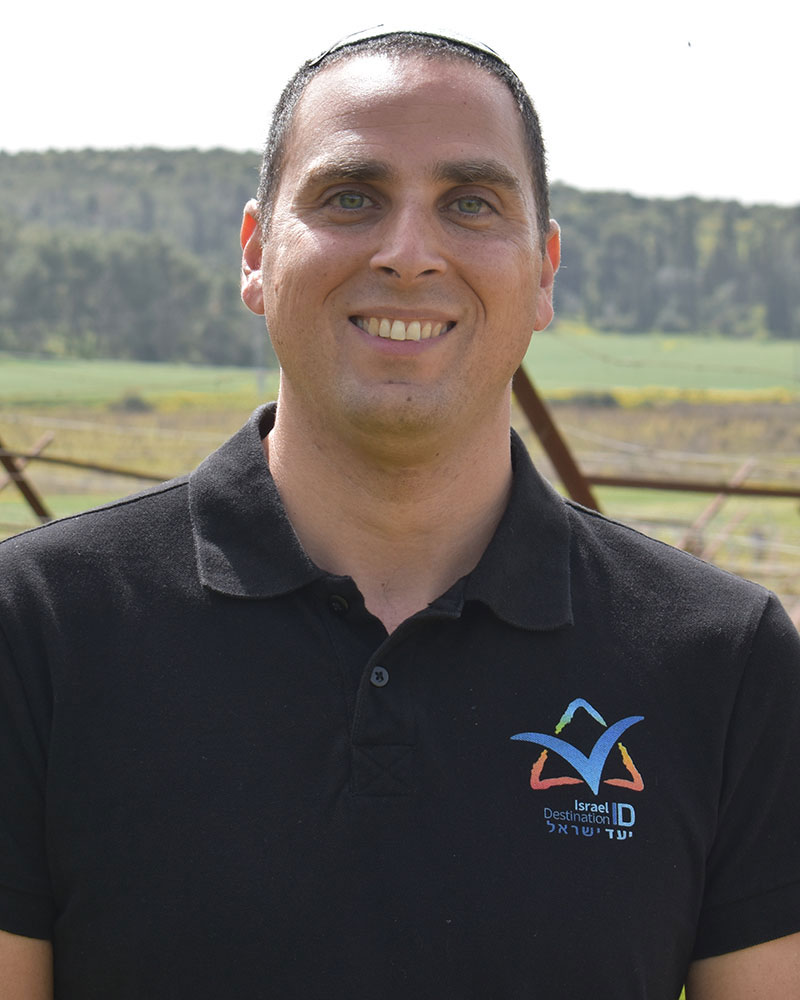 Born and raised in Tel Aviv and spent a few years in St. louis.
Tal holds a BA in Education, studied 7 years in Yeshivat Eilat and was a professional educator
and teacher for the following 10 years.
In addition, Tal is a basketball coach and a running coach.
He went back to St. louis with his wife and 4 beautiful children as a teacher and Community
Project Manager from the Jewish Agency. He worked together with Bnei Akiva and other Jewish
organizations in the region.
In his free time, when he's not in the office, he is either playing basketball or running a
marathon.
Today Tal lives in Eli with his wife and 4 children.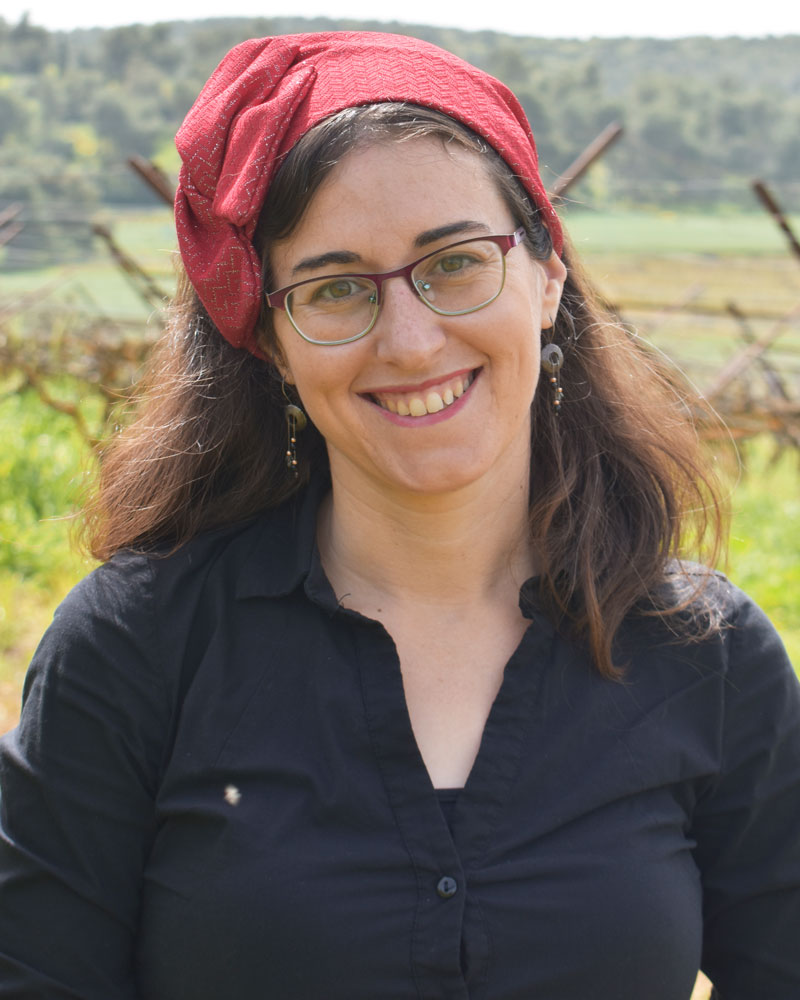 Yael has more than 10 years of experience in logistics and operations for Israel's top travel & tourism companies. Before working in Israel Destination, Yael Worked as a Tour Operator in Several Tourism Companies. Yael is an expert at managing large groups with complex itineraries in order to guarantee they have the "time of their life" here in Israel. Yael is respected in the field for her efficient and professional approach to tour management—or, as she puts it, "just getting things done"
Yael Grew up In Efrat and spent a year abroad as part of her "social service" in Chicago, working in a Jewish day school and serving the Jewish Community in various events throughout the year. Yael holds a B.A in International Relations and Political Science from Hebrew University. She currently lives in Kfar Eldad with her Husband and two children.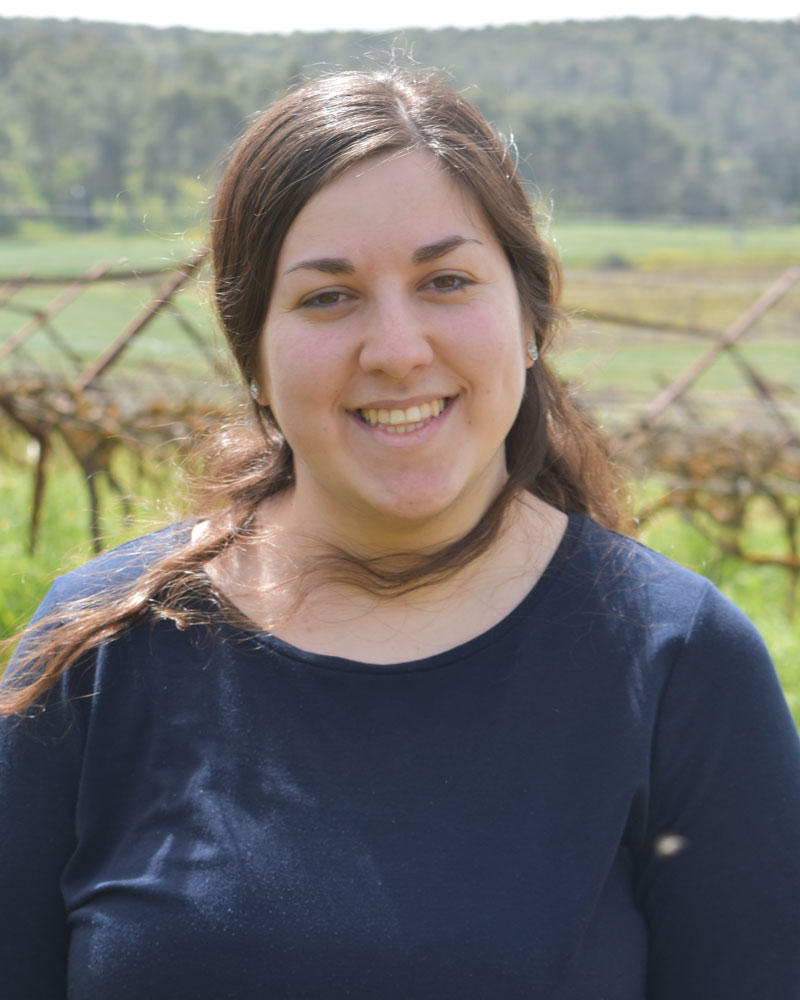 Tovit's passions for Zionism and Tourism have been implemented in every step she takes. After completing a year of National Service in the Jewish community in Sydney, Australia, Tovit continued working in Israel with groups from abroad and still maintains relationships with many of the people she met over the years. Tovit has also worked at the Dan Panorama hotel in Jerusalem, where she gained experience in the hospitality industry. Tovit is currently completing her bachelor's degree in management and tourism.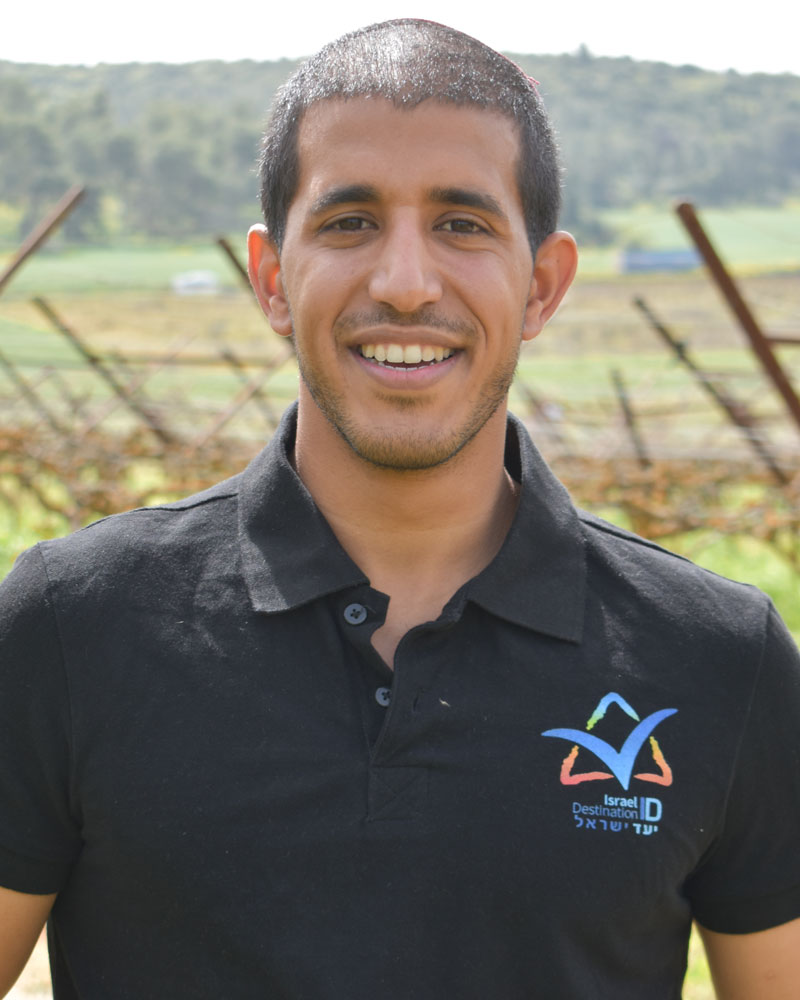 Next-Step Internship program Coordinator
He is one of the most rooted families in the Land of Israel since 1926.
He is a graduate of a year and a half mission in the Jewish community in Sydney under the organization "Tora Mitizion", where he educated and taught at the "Moriah Jewish School"
For years, Omar accompanied seminars and delegations to the applicants of hundreds of youths in which he promoted the Zionist vision in Jewish communities around the world.
In recent years, he has been a partner in promoting Israel's position in the world through the "Brit Olam" Institute.
And was one of the founding and managing staff of the World Mechina
The first religious preparatory school, which involves Jewish youth from abroad with Israeli youth"