Ya'ad Israel was founded by Aryeh Frankel, who has spent the last 18 years in the Israel travel industry. He's held almost every position possible in the field, from tour guide, content developer, and logistical expert to senior positions in some of Israel's leading tourism companies.
Ya'ad was established to answer a need for meaningful travel experiences in Israel that meet customers' full satisfaction. We believe that the expert crafting of a personalized itinerary and an uncompromising approach to service are the keys to fulfilling that goal.
We aim to provide as many visitors to Israel as possible with an experience that lasts many years and sparks the desire to return—again and again.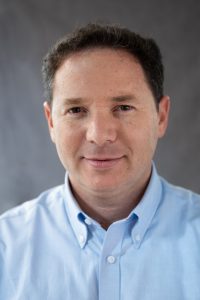 Aryeh has connected communities, nonprofits, youth groups, students, and families from around the world with Israel for more than 20 years, instilling in them a passion for the land, its people, and their shared heritage.
From his first job as a field guide, Aryeh has held almost every position in the tourism industry before deciding to found his own company, the result of his belief that "everybody should be made to feel at home in Israel, because our visitors are our partners in a shared dream for a strong and vibrant Jewish state." Thousands of satisfied customers—and return visitors—are the living proof of what Aryeh's emphasis on experience over itinerary, and uncompromising commitment to professionalism, can accomplish.
Aryeh lives in Efrat with his wife Osnat and their four children. He extends a personal invitation to each and every one of you: Come to Israel. We're waiting for you.
Yair has been connecting Jews around the world to Israel for more than a decade. He has served as director of the Camp Koby Summer in Israel Experience for North American youth, the founder and director of a Hebrew-language studies program in New Jersey, a Bnei Akiva camp director in New Zealand, and a community program director for the Jewish Agency in Israel. He believes that after every encounter with another human being, he or she should feel happier than before. He practices on his wife and two young daughters, with whom he lives in Efrat.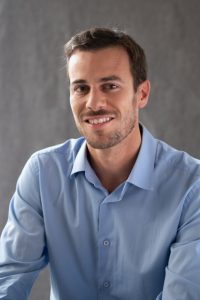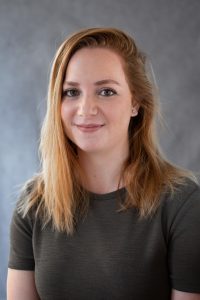 Since her first experience as a counselor on an 8th-grade trip to Israel as part of her national service, Sari Rosenbaum hasn't stopped bringing North American groups to the Jewish state. She has led numerous Birthright and NCSY groups in Israel, as well as worked in Jewish summer programs for youth in the United States. Sari also holds a degree in dance from the Jerusalem Academy of Music and Dance, and when she's not guiding, is probably teaching dance or gymnastics, or volunteering in her Jerusalem neighborhood of Nachlaot.
Dani Abelow has been working in educational tourism for more than fifteen years, designing, managing, directing, and guiding tours in Israel for schools, synagogues, Jewish nonprofits, and families. A licensed tour guide, he has served as an emissary for the Jewish Agency in communities around the world, including the United States, Australia, and South Africa, and as a member of Israeli delegations to American college campuses. A resident of Efrat, Dani believes that a trip to Israel is the best way to strengthen the bond between Israel and the Jewish Diaspora. He also thinks skiing is the best sport on earth, and shares his passion for the slopes with his wife and three children.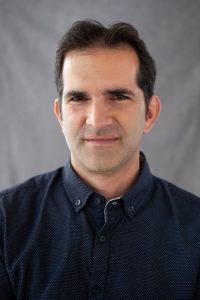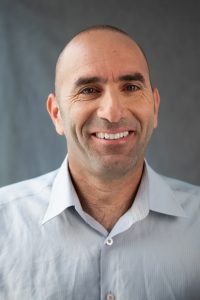 Gadi Kelfa has more than 18 years' experience in logistics and operations for Israel's top travel & tourism companies. Before that, Gadi produced field events for both companies and private clients throughout Israel.  An expert at managing large groups' complex itineraries, Gadi is respected in the field for his straightforward, efficient approach to tour management—or, as he puts it, "just getting stuff done."
Grew up in Kibbutz Massuot Yitzhak, Gadi holds undergraduate and graduate degrees in geography, with a focus on urban planning and environmental studies. A licensed pilot and avid skier, Gadi spends his time off volunteering in the IDF's Alpine Unit. "When you're used to patrolling slopes 2,000 meters high, with winds blowing at 70 km per hour, skis strapped to your feet and heavy operational equipment on your back, managing a tour's logistics seems pretty doable," he says, but adds with a smile, "but I always give every tour the same effort as I do my Alpine patrols."
Born and raised in Jerusalem, spent years as a counselor in various youth programs. Rachel has a bachelor's degree in Art History and has a passion for the culture and history of our beautiful country. She is determined to show the world all the beautiful things Israel has to offer.